Choosing a blogging niche is a super important part of blogging and one quite a few folks skip entirely when they first start out. Before we get to far into how to choose let's first talk just a bit about what a niche is.
What is a blogging niche?
A blogging niche is a topic or subject of interest that the writing is specialized in or revolves around.
Notice that word "specialized"?
That is the keyword to what a niche is all about. So, when we are talking about blogging, a niche is a specialized subject or focused interest that a specific blog is about.
When you think about it, there is an infinite number of blog topics out there. Just google anything and more often than not there is a site that writes about it. And that is really good news for bloggers because that means that basically whatever you choose to write about, the odds are really good, great even, that there is someone out there that WILL want to read it.
But that can be bad news as well. With an infinite number of topics to choose from how do you know which one is the best for you? How do you pick a niche you can base an entire business on?
Choosing a Blogging Niche
To find the very best fit specifically for you, let's ask a question.
Are you creating your blog to help others by teaching them what you already know or love? Or are you creating a blog that will make money regardless of what the subject matter is about?
If it's the latter, then you may want to scoot now and google "profitable niches for blogs". If it's the former, you want to choose a niche that better matches what you know or love then keep on reading.
Okay, question time. What do you love?
Take a minute and really give this some serious and heartfelt thought.
What it is you love to do or talk about? A hobby? A craft? Do you have a talent? Or is your career something you love to talk about? When you are with family or friends what is it you love to talk about?
Grab a sheet of paper and start writing. Anything that pops into your head is fair game for your brainstorming list of topics. No matter how silly it may seem now, still get it down onto paper.
If you chose a career, is there a part of your career you can teach others?
Who do you love?
Your children? Your grandchildren? Your parents? Your pets?
Goats? (sorry, not sure how THAT got in there!)
Maybe you are retired or struggling to make ends meet. Maybe you are a traveler, a gardener, a baker, a woodworker, an activist, a knitter, a reader, a DIY'er, a runner…….really, anything goes!
The key is to pick a niche that you LOVE to talk about.
This is super important and bears repeating.
Tip #1. Choosing a Blogging Niche You Love to Talk About.
But why? Because if you choose to write about something you do not love you risking turning this amazing career path of blogging into just another unfulfilling job.
Make sure you love your blogging niche so much that you will not only not mind writing about it every single day, but you will be excited too. This, in my opinion, is the very best way to give your readers the attention they deserve when they take the time to visit your site.
Pssst, wish you had a tribe just for you? I might be able to help with that! Are you over 40 and looking for people that get it? Join my Midlife Bloggers Facebook group today!
Tip #2. Choose a Blogging Niche That You Find is Easy to Write About
Once you narrow down your niche take a few minutes to see how many things you can write about within it. We will call these categories. Categories are what you see below menu topics and are used to help focus a menu section down for your reader.
SBG PRO TIP: Grab the list you made earlier. This will give you tons of information that you can help you to create a menu covering all the areas of your blogging niche.
The trick here is to not go crazy town. Keep your menu clear, concise and clutter-free. This is also true for your categories. Less is totally more in this case, so be very selective when choosing your categories.
Let's see this in action so it is a bit easier to understand.
If your blogging niche is retirement how many categories can you come up?
Budgeting
Cooking for 2
Downsizing
Traveling
Hobbies
Reading
Gardening
Family
Finding your place
Healthy living
I could go on and on. A warning here, remember too many categories make it hard for your reader to remain loyal.
Tip #3. Keep Topics Focused
This is big especially when you are first starting out. You really want your message to be short and sweet so your reader can quickly find what they need without getting frustrated by topic overwhelm. Too broad of a niche and you will look scattered, narrow things down so you look like you are more of an expert.
Let's go back to the retired niche again and see if we can focus things down just a bit.
Downsizing
Golden aged hobbies
Budgeting for two
Traveling
Keep it focused so your readers know exactly what they will get when they stop by your amazing blog.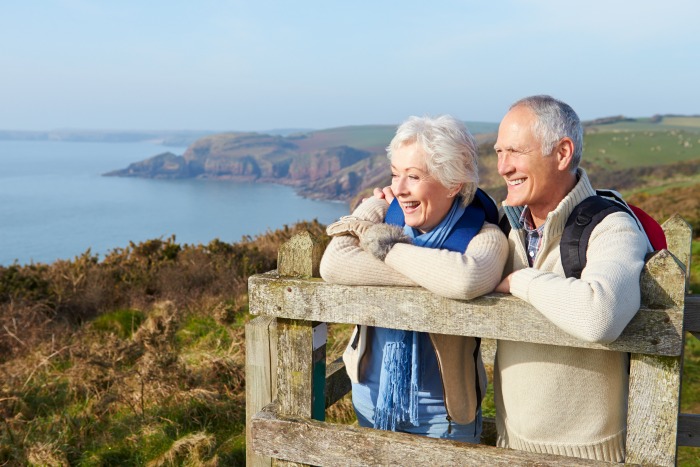 Tip #4. Can You Find Success With a Popular Niche?
I am sure you may have heard that finding success with blogging is getting more difficult as more and more people are giving it a try. Do not worry about this no matter what anyone says. Yes, there are millions of blogs out there, but hey there are BILLIONS of readers out there as well. And each one of them is looking for information. And all you need is a small fraction of those readers to turn your little blog into a thriving business.
If you are knowledgeable about a subject and the thought of learning even more about that subject gets you crazy excited, then odds are you have chosen the right blogging niche.
Tip #5. Get Your Niche in Writing
This is really important. Once you choose your niche, write it down along with any sub-categories that partner well with it. You will refer back to this again and again, so write it down and pin it up where you will see it until it is second nature.
As you write in the beginning it is easier to stick strictly to your niche and always write from the "helping others" perspective. These types of blogs tend to do quite well and that is why I always suggest this point of view to new bloggers.
There are some blogs that use the first-person writing aspect but I feel this is not the best way to grow your audience. Remember, most readers are on your blog to learn or correct something in their life. That means they are there for them and reading a blog about you may not keep them around long.
If you write as if you are the teacher and not the student you will grow your audience into a dedicated group of people that look to you for improvement or advice.
Tip #6. Be Open-Minded
I like to think of my blog is a living breathing thing and as it grows you will grow too. Your interests may change a bit.
Try to be open-minded enough as you grow as a blogger to allow your niche change and grow as well. Do not be stubborn and stick to a niche you no longer love to write about.
Above all things we want to love what we do.
If you no longer love your niche change it or at the very least tweak it. This blog is yours and that means you are the boss with full creative control. If you don't love your subject then it may be time for a little shifting so you do.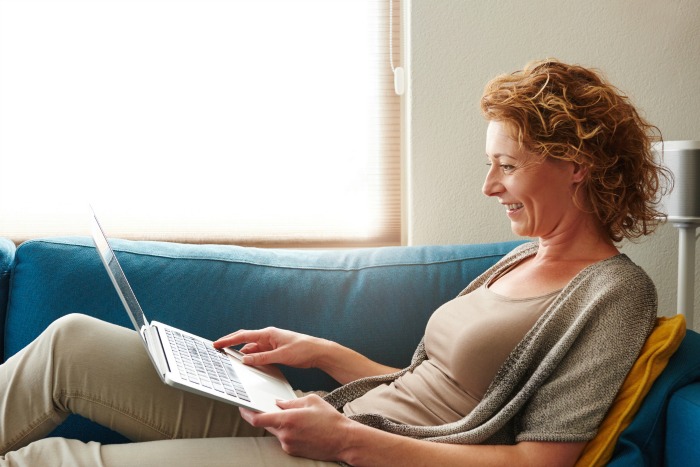 Tip #7. Don't Rush Things
Finding a good niche that fits you as a writer can take some time so don't panic if this takes longer than you had hoped. It took 5 months for me to nail down my own niche, and it may not have taken so long if I had given it the time and attention it needed. Instead, I rushed through it and it wasn't long before I realized it wasn't my love.
That is why I wrote this post because I think too many times bloggers skim over this part rather than giving it the attention it needs.
Take your time, run things through your head so you better choose a niche you will love for years to come.
Hey, I get it, there is a lot to this blogging thing! Please don't freak or get overwhelmed. What helped me was to find a tribe of friends that I could make this journey with and they are the reason I am the success I am today. If you don't have a tribe yet, I have a great list of tips that will help you find one!
READ: HOW A TRIBE CAN HELP YOU GROW A SUCCESSFUL BLOG
Choosing a blogging niche can be tricky but it doesn't have to be. Give this process the time it needs and get ready to rock your love of blogging.