When you first dive into the wonderful world of blogging there are so many things that need to be done and it can be pretty overwhelming. Not once when I started out did I think about how to get email subscribers, but boy oh boy, do I wish I had.
Let's back up for a minute and set the stage.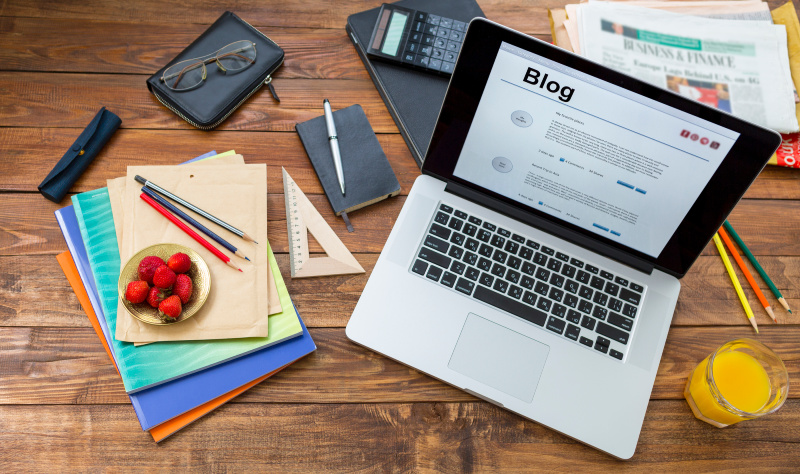 It's the fall of 2017, I was a blogger making a crazy amazing income of $250 a month. Sounds like a dream when you are first starting out, but factor in that I was working probably 70 hours a week and now I am making a whopping $3.50 an hour.
Not quite as exciting, but still, it is impressive to make any money working from home in sweatpants.
Then I attended a webinar and they talked about the power of an email list and how important subscribers were to our blogs and our businesses.
I was taking notes like crazy.
It was as if I was hearing this all for the first time.
When actually, I wasn't.
This had been preached to me for just short of a year but I was too busy doing other things to listen.
I guess that didn't matter much, because I was listening now.
So, I was taking notes and getting excited and then the host of that webinar mentioned Convertkit.
I had heard of them before, but there really was no way I could afford them, so I only half-listened.
Then they said those magical words that every blogger loves to hear.
Even though I only had about 600 subscribers at the time I still thought, why not? I can leave after the trial. No harm…no foul. (do people still say that??)
I signed up. Moved my small list over and (you knew this is coming) have been there ever since.
Now, this is NOT a sales blog. I am not here to sell you Convertkit.
But…if you DO want to try it out, (WINK) I also have a free trial and a super cool bonus just for you if you use my link.
But that webinar was my wake up call. My kick in the pants that I needed to get to work on my list.
And that right there IS what this post is about.
The steps I took from that day forward that took my $250 a month blog and turned it into a $4000 a month business in just 13 months.
No, I am not a rock star blogger making 6 figures (at least not yet).
No, I do not have hundreds of thousands of page views every month to my site.
I am just an average Joe making money with my small blog. Good money. More money than I have ever made in my real-life jobs.
Okay, so maybe that back story is the longest blog intro ever. And maybe that is not why you are here. But the importance of my story should not be lost on you.
You need to know WHY email is important so you can do the steps. Because some of the steps are a bit, well, trivial.
And I don't want you to skip over the trivial because you feel it's not worth the extra time.
Because it is. It ALL is.
Just like with a recipe, if you leave out that salt you will have a bland dish.
Some of the steps are small like the salt, but without them, you will have a lackluster email list.
And nobody is going to make bank with a lackluster list.
Okay, enough small talk…. Let's get down and dirty!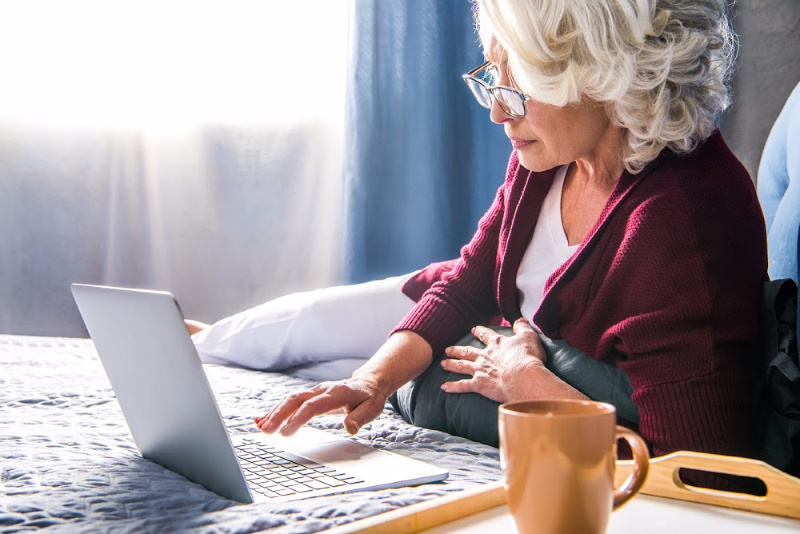 How to Get Email Subscribers – And Make Bank on Your Blog!
Step #1 Get an email service provider you know, love, and trust.
Notice I did not use the words cheap, free, or inexpensive and there is a reason for that.
Money is motivation.
And it doesn't matter whether you are making it or spending it.
If you are spending it, like in this case, you will be motivated to make email growth your top priority. That will ensure you are getting your money's worth.
And when you make email growth your top priority then, guess what, your email list WILL GROW and that is where the making money part comes in
Motivation number two.
WOOT-WOOT!
Find a provider you love and no it doesn't have to be Convertkit. You can use Active Campain, Drip, or Weber. Whatever you prefer.
But if you DO sign up to for Convertkit, you will get a free trial of Convertkit and get my In's and Outs of Convertkit course FREE! ($47 value…winner!!)
Step #2 Create irresistible lead magnets.
If you are not sure what a lead magnet is, jump over quick and read my post:
READ: HOW TO CREATE AN IRRESISTIBLE EMAIL OPT-IN TO GROW YOUR LIST FAST
To summarize quickly, lead magnets are freebies you offer to the casual reader when they stumble onto your blog. The lead magnet is what you give them in exchange for their name and email address. It's a swap in a sense and that lead magnet is the most important part of how to get email subscribers onto your list.
Because WHAT you offer determines WHO signs up to your list.
And that my friends, is the bread to your butter. The key to growing a dedicated list of raving fans that will read what you have to say and (sometimes more importantly) buy what you have to sell.
Oh ya!!
Step #3 Consistency is key!
Now, do not…I repeat….DO NOT build a list and stop there.
That could quite possibly be the very worst thing you can do. I am sure you have heard the words, "cold list". Yep, the kiss of death for bloggers and email lists. A cold list means a list of email subscribers you have not emailed in weeks or even months.
Your goal is not only to get people onto your list but to then talk to them regularly.
There is no time frame rule on how often to email your readers. Daily, weekly, monthly. The choice is up to you. But consistency is the keyword here so please be regular whatever time frame you choose.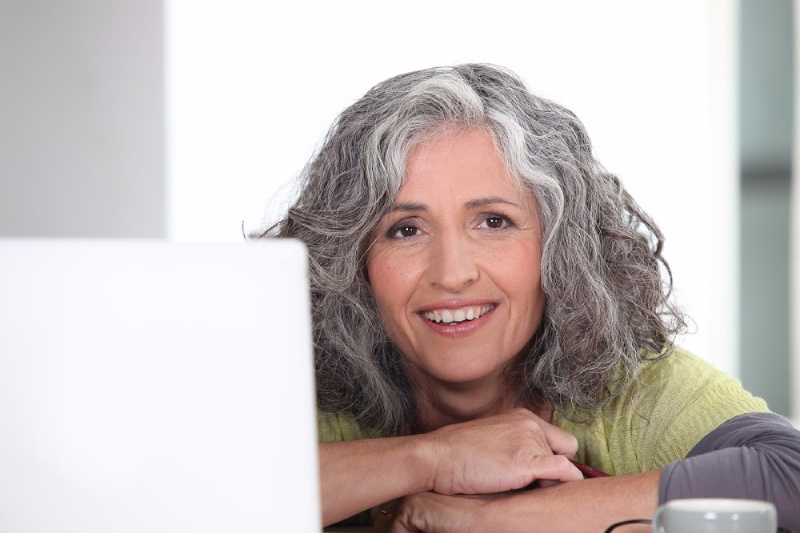 Step #4 Introduce yourself.
Once you have a Lead Magnet ready to do, then you will want to write an email to deliver your lead magnet to your new fan.
I call that the one-day welcome email.
It's short, sweet and to the point.
You don't want to overwhelm them with too much information, yet you want them to recognize you from day one.
There are 4 main parts to a one-day welcome email.
Part 1 Introduce yourself. Keep it short and sweet, 3-5 sentences only.
Part 2 Whitelist. Tell your readers to whitelist your emails so they get them from here on in.
Part 3 Give them their freebie. Make this bold and clear from the start. Don't make them hunt for it. Use colored ink so they spot the freebie right away.
Part 4 Sign off, but let them know you will be back in their inbox tomorrow with more! This way they know you are coming and they are watching for you.
Step #5 Funnel them into the full welcome sequence.
Now, depending on what email service provider you chose, this may be simple to do or difficult. Convertkit makes this super easy with their Automation tool and that right there might be the reason why I love them so much.
I can take them from opt-in box to 1-day welcome email, to a full welcome sequence. And the reason why this is so important is, I am grooming my new subscriber to be a dedicated fan one email at a time.
Emails I can write up now and then simply set on autopilot. Emails that will groom and mold and teach each new reader what to expect from me.
This keeps readers happy, engaged and deters them from unsubscribing.
Your welcome sequence can be anywhere from 2-7 days long. It all depends on what you want to say and what you want to give away.
Yes, sprinkling a few more freebies throughout your welcome sequence is another great way to love up on your new reader.
Ninja tip: Please do not freak out by having to make more free things to give away. Freebies are not hard to make or even to come up with. They are basically something you can give your readers that will help them do whatever it is your niche teaches them. A checklist is perfect and one of the easiest things to create.
If you are not sure what to include in a welcome sequence, then sign up on a blog that you love and admire. Go through their sequence and see how they do it.
Be inspired to come up with your own ideas and get writing!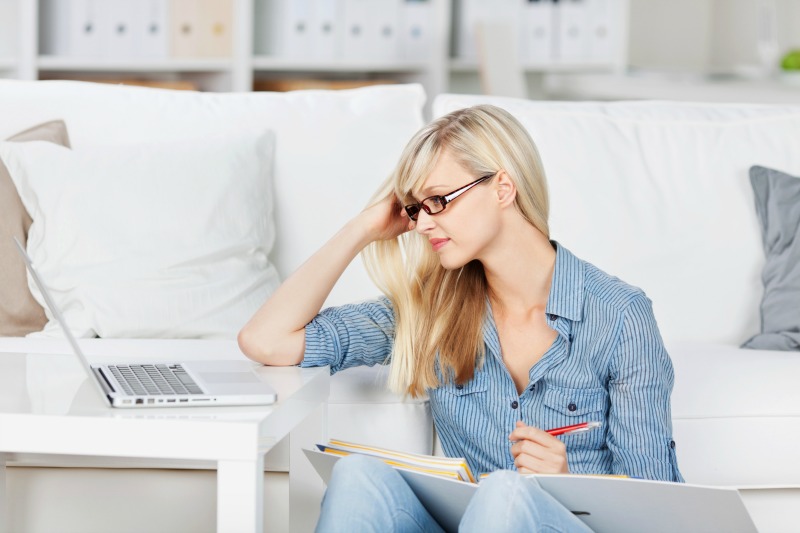 Step #6 Label each new reader.
In Convertkit this is called tagging and this is a huge game-changer when it comes to selling your products to your list.
When you have links in your emails such as blog posts, affiliate products or other links, you get a feel for what your reader likes and wants. Have a tag set up for each person that clicks a specific link so you know their likes. These tags will help you to better groom a list of readers you can sell specific products too.
So, for example, say you write about saving money on groceries.
If you have a post on writing a food budget and out of your list of 700, 125 of your readers click on that post you then know that those 125 are more likely to buy a Food Budget Worksheet from you.
Tagging is key to creating a targeted sales campaign and something I encourage you to use from day one.
Step #7 Avoid the repeats.
This can really turn off your readers and it's something I see happen all the time.
Let me explain
I am a reader on your blog and have been for months now. I notice you have a new Lead Magnet that I really want, so I sign up for it and I am sent into a new reader welcome sequence.
Wait, I have been here for months! You KNOW me! Why on earth are you talking to me as if I am brand spanking new?
By avoiding this you will see your readers stay longer and unsubscribe much less.
You can do this in Convertkit by using their Conditions and Rules feature. This is huge as far as I am concerned and a big deal when grooming your list. By labeling your readers from day one and then adding labels as they work their way through your blog, you will be able to pinpoint a specific market to sell to whenever you want.
A market that knows you and loves you. And that right there is the money-making magic of a targeted, labeled, and groomed email list.
By following these simple steps you will not only grow your list, but you will grow a dedicated list of raving readers that are going to stick with you for the long haul.
And that right there is the key to making money on your blog.
Those are your customers, your people, so treat them right the second they step foot on your site.
Do you have a tip on how to get email subscribers? Comment below, I would love to hear from you!