I have a little confession to make. Figuring out how to make money on your blog especially when you are middle-aged can be a bit, well, tricky.
Things that come easy to the young kids take me just a bit longer to "grasp". And because of that, making money on my blog did not come easily at first. After trying and failing miserably a few (who am I kidding, many) times I realized I needed to do this in my own way.
Let me explain.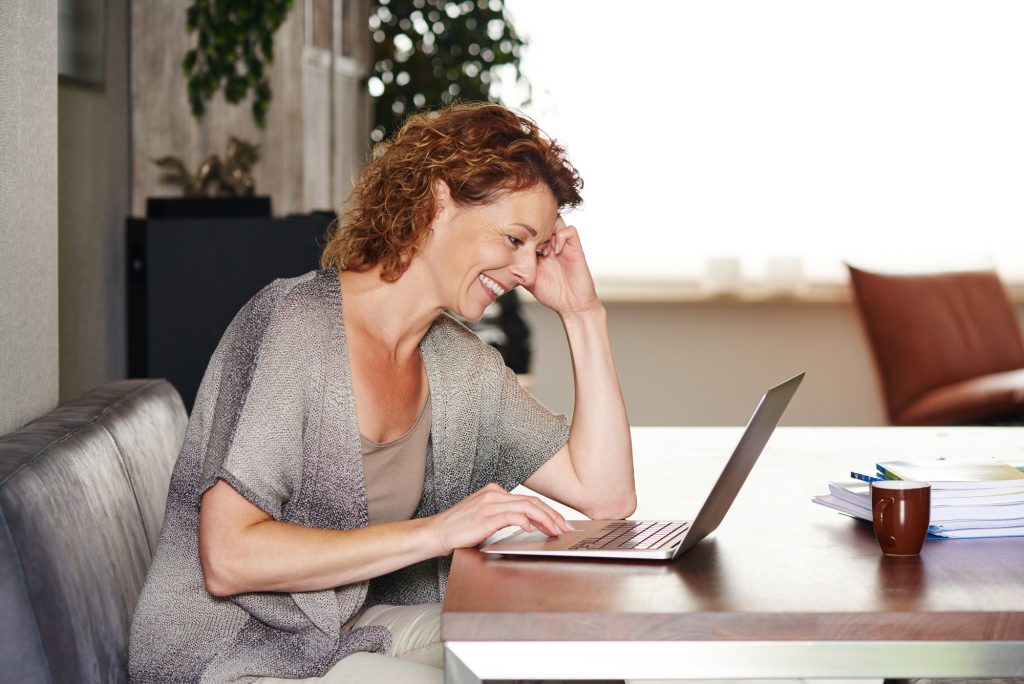 When I first started blogging, I did all the wrong things. I chased squirrels, tried to duplicate other blogger's successes, rushed through tedious yet incredibly important steps, had unrealistically high expectations, oh, ya, and almost quit a few dozen times.
I learned the hard way that if I wanted to be a successful blogger I needed to forge my own path. Follow the steps in my own way so that I was making a name for myself. A voice all my own.
I needed to focus on my own story so people would want to hear what I had to say.
But…there is some good news to this.
The best part about doing things all wrong is that when you do them all right you see just how you got there.
/
If you are just starting out, then this post is perfect for you.
If you have been blogging for a long time and have yet to make a good income, then this post is also perfect for you.
No matter where you are in your middle-aged blogging journey you can follow these steps and tips so you can make money each month on your blog.
These steps are the basic plan needed to start your blog off right.
And the best way to approach these steps is to do them in this order to make sure that each step builds on the other.
A steady stream of money that no matter want my finicky friend Pinterest decided to do it would not affect me nearly as much.
Middle-Aged Blogging – How To Make Money On Your Blog
Step #1 Correctly install Google Analytics.
It's no secret that if you want to make money blogging you need to be found on Google. I basically ignored Google in the beginning and I spent an insane amount of time playing catch-up. You can watch this YouTube video on just how to install Google Analytics here.
Google Analytics is a free service that tracks website traffic. This tool measures your stats in real time and is a great way to watch to see if what you are doing is working to increase page views to your site.
Step #2 Apply for Google Adsense.
I am sure you have heard me mention it before, but one of my biggest income generators is ad income. Ad income is basically driven by pageviews.
As readers go on to your site, they will click on ads that interest them. Whether they make a purchase or not, you will make an income.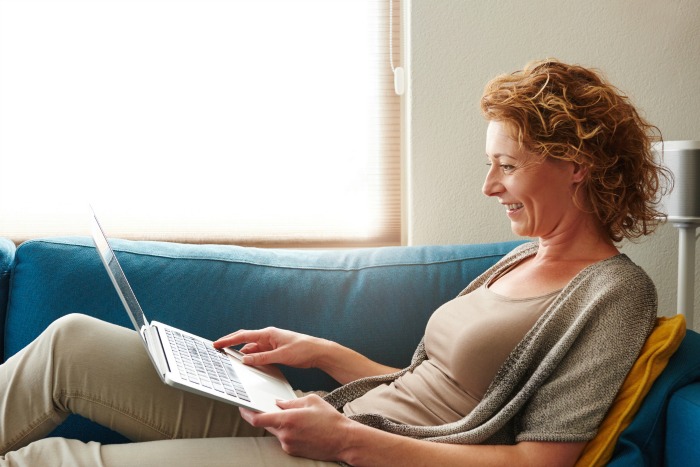 This is a great way to get your feet wet since Google Adsense does not require a minimum number of monthly pageviews to apply.
As your viewer reach grows you will want to upgrade to a bigger Ad Company such as Mediavine or Adthrive
READ: WHY MEDIAVINE IS MY AD COMPANY OF CHOICE
Step #3 Sign up for an affiliate account on Amazon.
If you are looking for easy, then this step is for you! One of the easiest ways to make income on any site is with Amazon. I love how I can pick and choose products to promote and the fact that they carry just about anything under the sun is another plus I love.
This step by step guide on wikiHow will walk you through the application process.
SLCG PRO TIP: Amazon is a "one strike and you're out" company. I urge you to follow the rules as they are laid out. Also, if you are making a personal purchase on Amazon make sure to clear your browser's cookies so you are not accidentally making a purchase through your own affiliate link.
A great way to use those Amazon links is to set up and write a gift guide. I LOVE gift guides and have quite a few on my blog. Not only are they easy to create but they are a great way to earn passive income on your blog.
Step #4 Apply for affiliate links to make money on your blog.
This is where I really dropped the ball as a mid-life blogger. As you are out and about on the internet and you come across a product you know you love or you believe your readers will love, see if they have an affiliate link. If they do then apply!
Keep all of your affiliate links on a spreadsheet for quick easy reference. You will want a good list of go-to links you can use whenever you need them.
If you really want to step up your affiliate arsenal then you will want to partner up with Ultimate Bundles. These bundles are available only a few times a year and there are many themes to choose from. For a crazy discounted price you will get access to hundreds of products that are being sold by other bloggers. Past bundles include Homemaking, Budgeting, Healthy living, Blogging, Photography, and so much more!
As you find a bundle that you know your readers (and you) will love, you can buy the bundle at an even better-discounted price for affiliates. You will also get early access to all the products. As you check out the products in the bundle and find ones you love all you need to do is promote it to your email list. These bundles really do sell themselves.
You can apply for Ultimate Bundles here.
SBG PRO TIP: After you purchase a bundle you can also apply to be an affiliate for the individual products that are being offered inside. I like to stick one affiliate into each of my blog posts. My readers love the added value of outside products and those extra sales really do add up quick!
This is a tip a good blogger friend of mine shared with me and it is one of my favorite money-making tips of all time. 🙂
Are you in the declutter and organizing niche? Sign up to be an affiliate with Simple Living Country Gal! Check out the courses I have to offer HERE and email me if you want to apply at simplelivingcountrygal@gmail.com 🙂
Step #5 Make your email list a top priority from day one.
Eeek, another ball dropped on my part I'm sorry to say.
"I am going to tell you a little known secret…..a strong email list is the secret sauce behind any successful blog."
Those subscribers are your people. They came to your site specifically to hear what you have to say. Don't just grab them and think you are done. That couldn't be further from the truth. Once they sign up, you need to take them under your wing from day one.
I was asked once when you should begin emailing your list? I told them just as soon as you have one reader, start emailing.
There are a few reasons for this. First, you are getting good practice at writing content filled newsletters. This can be easier said than done. You want to write as if you are chatting with a friend over coffee and this does take some practice. It is easier to make a mistake when only a few readers are there to witness it!
Second, you are teaching your subscribers from day one exactly what to expect from you. Practice casually mentioning an affiliate inside of each newsletter in a way that is non-invasive.
Your goal is to sound like a friend mentioning an item you love in a casual conversation. This takes practice! Start your newsletters early and practice selling from day one. You will be thankful you did.
Step #6 Make a product!!!
This is by far the one item I wish I had not ignored. If I had created my products from day one I can only imagine where I would be today.
Listen, your readers and your subscribers are there for YOU. They love what you have to say and absolutely want more from you. I remember how nervous I was when I created my Declutter & Simplify eCourse. I was so worried no one at all would be interested in paying someone to teach them how to declutter and organize their homes.
Boy, was I wrong!
Not only did they want my help, but D&S is my biggest moneymaker to date.
My advice to you is this. Make it! If no one buys it, revamp it and put it out there again. Keep tweaking until you find the magic ingredient that your readers want.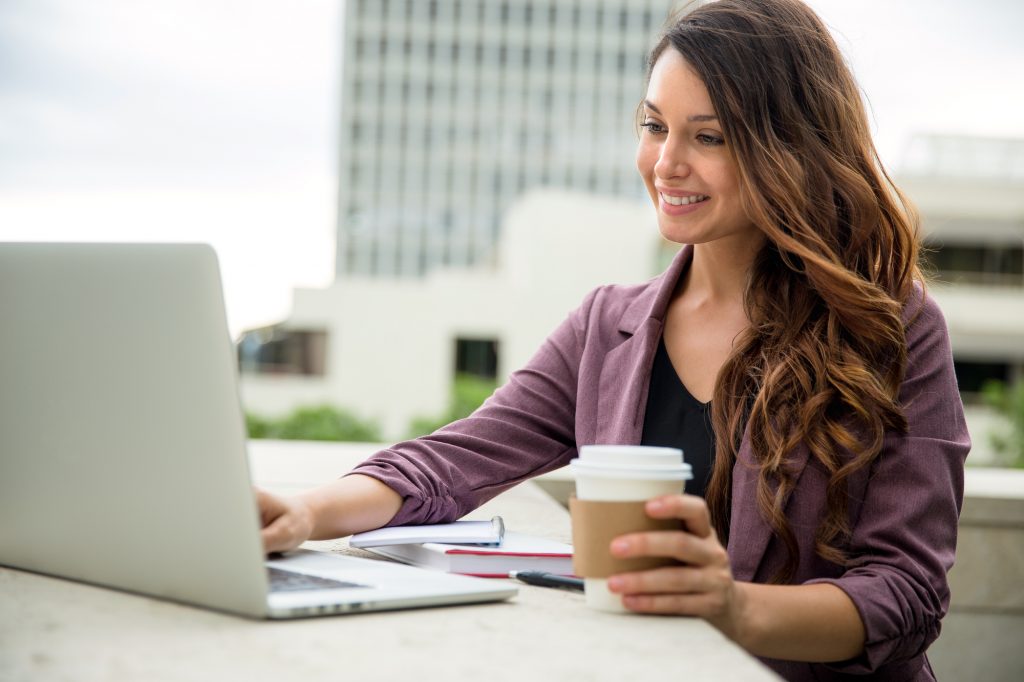 Step #7 Write sponsored posts to make money on your blog.
This is a great way to dive into making money for what you write. Although this might not be the perfect option for every blogger it is one to at least research and consider.
Sponsored posts are basically a post that is written specifically for a product on your blog. It can be a review, a casual mention, or an all-out, post on the reasons why you love a certain product.
To find sponsored posts you can join an ad company like Shareasale.com or reach out to companies individually that are specifically in your niche.
Laying the foundation for a successful money-making blog is easier than you think. By doing things step by step you will not only create a profitable blog but put yourself on a path to money-making success quicker than you ever believed possible.
As a middle-aged blogger, learning how to make money on your blog can be confusing but it doesn't have to be!